NIH images and videos are in the public domain. If you use any of these, please credit the National Institutes of Health.
Public Service Announcements (English)
Public Service Announcements (Spanish)
B-roll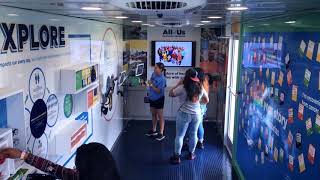 The All of Us Journey is a hands-on, educational exhibit traveling across the country to raise awareness about the program. This video footage features members of the public visiting the Journey and learning more about All of Us.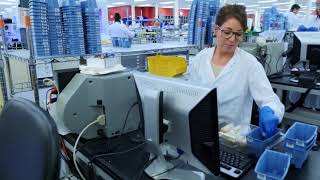 The information and biosamples that participants contribute to the All of Us Research Program may support thousands of studies on health and disease. This video features scientific images and laboratory footage, and includes a glimpse inside the All of Us biobank.
This 60-second audio news release is available for use by radio stations and others interested in raising awareness about the All of Us Research Program.
Reporters should contact our press team at AllofUsPress@mail.nih.gov for additional information about the program or to schedule an interview with program leadership at NIH.
Last Reviewed: March 9, 2022